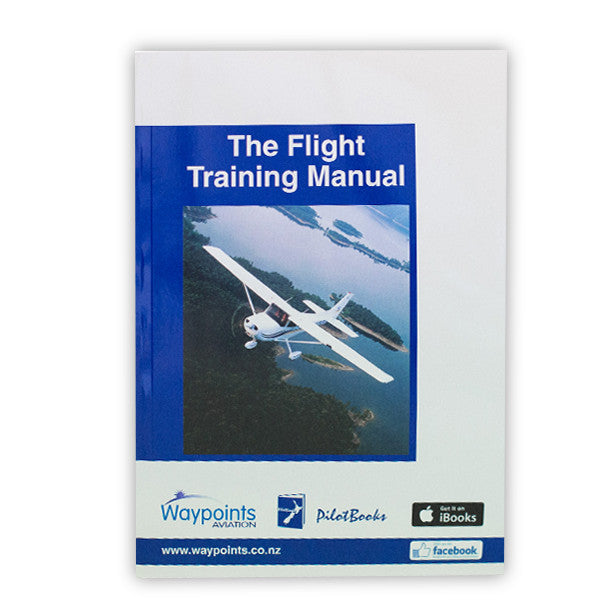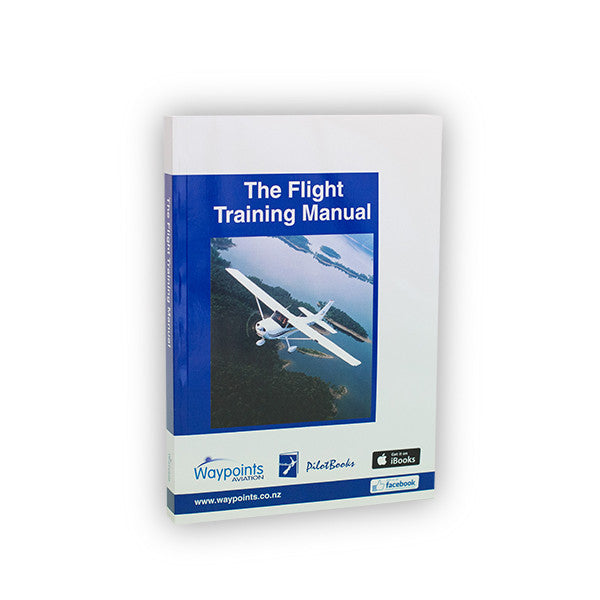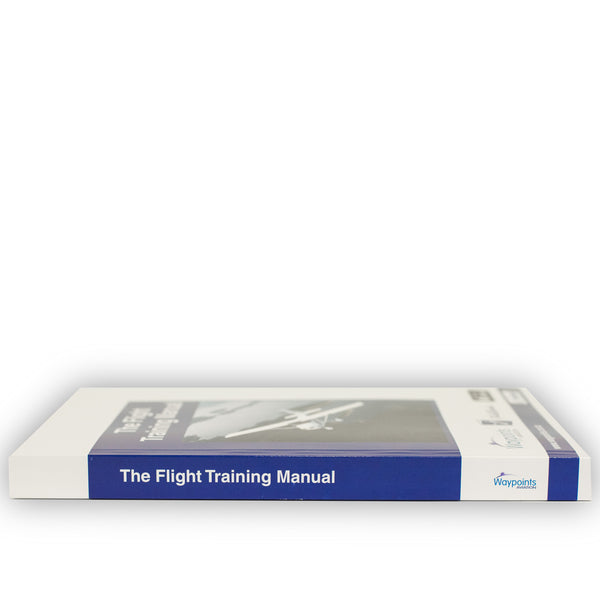 The Flight Training Manual (March 2023) - GST Excl
Quick Overview
The Flight Training Manual has been written predominantly for student pilots undergoing flight training for the fixed-wing (Aeroplane) Private Pilot Licence (PPL-A) but it has also shown to be a very good reference for instructors who use it to enhance their teaching and provide standardisation.  Although some theory aspects are included, the manual is principally a reference for the practical aspects of pilot training.
Also available in iBook format
To download/buy the Flight Training Manual, in iBook format click here.
Details
The Flight Training Manual is a very elaborate publication that takes the aeroplane student from the very beginning of training through all the exercises that must be completed for the PPL.  Some advanced exercises, generally applicable to the Commercial Pilot Licence, have also been added to provide a complete reference.
Each exercise is discussed in great detail.  For example, flying straight and level begins with the exercise in the constant power configuration, and the next sections deal with the same exercise but at selected airspeeds and then with flaps extended.  The step-by-step approach to learning uses dozens of illustrations showing the forward view from the cockpit so that the student can anticipate what the straight and level nose attitude should look like when the exercise is put into practice.  Entire pages with pictorial and written details then show how the aircraft can be brought to straight and level flight, how it is maintained in that configuration, and what remedial action should be taken if straight and level flight is not being maintained.
This arrangement is used throughout the book.  Especially for the advanced exercises such as stalling, steep turns and so on.  The numerous pictorial displays and detailed explanations are of immense value for flight preparation.  The student knows before their exercises commence what to expect, and more importantly, how to deal with mistakes.
Drills and standard operating procedures are the back bone of safe flying.  The Flight Training Manual lists every set of drills and every procedure that pilots must comply with in light aircraft.  Having these in book form enables the student to learn and practise drills and procedures at home rather than stumble through them in flight.
There are literally dozens of pages that contain good advice and cautions for novice pilots.  The information is provided by highly experienced instructors who have seen the beneficial results for those pilots who complied, and sometimes sad results for those who did not.
The Flight Training Manual is consistent with standards and procedures practised in most countries and for that reason it is a very useful document anywhere in the world.